About


Waldport Tire & Auto
COVID-19: We are currently still operating at our normal hours although that is subject to change. Additional measures have been taken to ensure the safety of our customers and our staff. 
We're open Monday-Friday 8:30am-5pm
We offer a full range of services to vehicle owners & visitors to the Central Oregon Coast. Our people know how to handle a wide range of automotive services. Whether you drive a passenger car or medium sized truck or SUV, our experienced, honest, professional and respectful technicians will strive their best to ensure that your vehicle will be performing at its best before leaving our shop. We can help you with everything from an oil change to an engine tune-up and we can handle any problem on both foreign and domestic vehicles.
♠ We make auto repair more convenient for you!
♠ We are a friendly and professional group. Just a small town business.
♠ Prompt service for most repairs and maintenance according to schedule.
♠ We do our utmost to get the job done right  the first time!
♠ We provide 24/7 towing and emergency roadside assistance: AAA, Agero, Road-America, Most Insurances, Police & State Accredited.
Calls us and let us know how we may be of service!
We have the Tools to Pinpoint the Problem!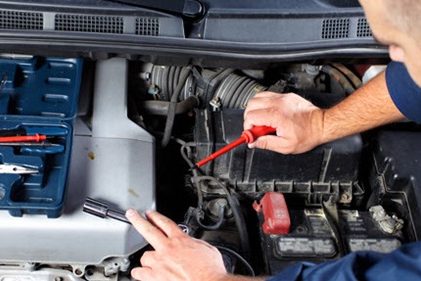 Every Job Is Personal
If you want the quality you would expect from the dealership, but with a more personal and friendly atmosphere, you have found it.  We want your business not just today, but for long term.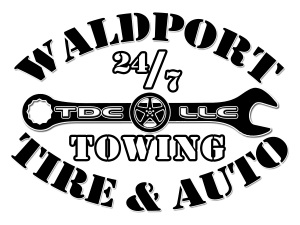 Dedication to Quality
We have invested in all the latest specialist tools and diagnostic software that is specifically tailored for the software in your vehicle.
Professional Standards
We believe in honoring the unique personalities, culture and market that has grown our business so far, so our shop is committed to servicing a variety of models and only do the work that is needed to fix your problem..
Corey Phoenix

2019
"We have had nothing but great experiences with them. They have always been fair and accurate in their estimates, and complete the work when they say they will. We've hired them three times so far, and they will continue to get our business. "
Darin Peterson

2020
"I've heard mixed feedback about Waldport Tire & Auto, and I'm happy to say this shop has done amazing work for JOAT. We purchased a suspension kit to install in our Ford F150, but with all the rain we've had this year we were unable to find a time and a dry day to install the new components. I took these parts to Waldport Tire & Auto and Chuck and Braydan installed the new suspension system in one day, and it's been working great since the replacements. They also mounted four new tires we purchased elsewhere, and also did great work getting those installed. And finally, we had a flat tire on our trailer and were able to take it to Waldport Tire & Auto for repair, which was fast and economical. If you're looking for a local mechanic, checkout Waldport Tire & Auto!"
Sandie L

2019
While staying in the area for a few days our starter went out on our older Nissan Pathfinder. We called these guys and not only did we get a live person on the phone immediately but they fixed our truck in just one day! They went beyond by driving our truck back to us in Yachats. We can't speak more highly of the service and friendliness of this shop. Saved what could have been a very tease trip and turned back into a fun time on the oregon coast.